Mission on the Move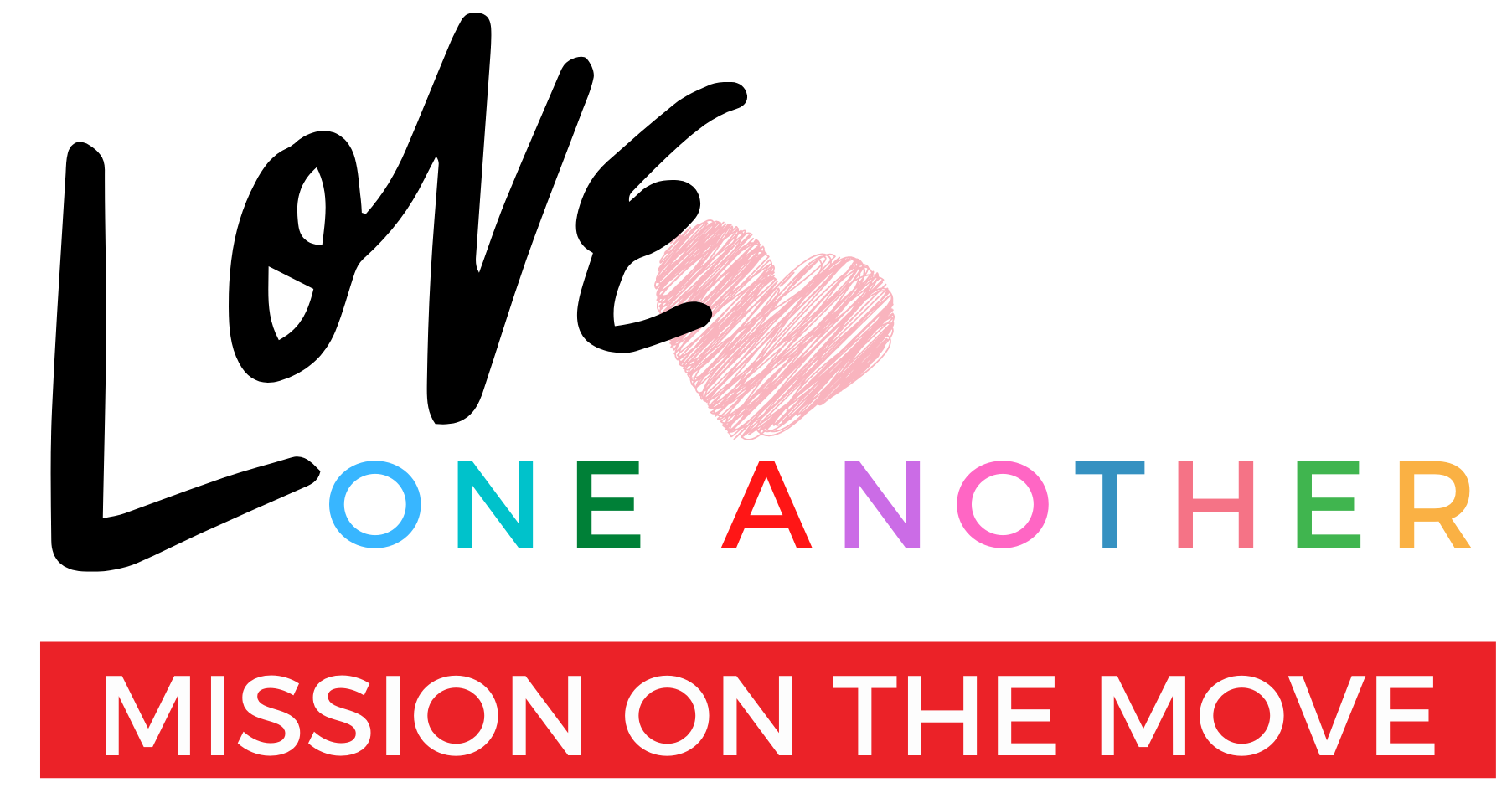 Mission on the Move (August 7-9, 2020) is traditionally a weekday camp for older elementary children and middle school youth. In 2020, it was expanded to include anyone and EVERYONE IN OUR CONGREGATION with a weekend of activities to get us all moving to serve our neighbors with love and compassion.
Over 87 people participated in Mission on the Move, a weekend experience of devotions, mission and outreach. We received 500 sack lunches for the Presbyterian Night Shelter, 2643 bottles of water for DRC Solutions to distribute to those experiencing homelessness, and 463 jars of peanut butter and 792 tuna packets for neighbors at Community Crossroads. Participants colored a chalk art mosaic for residents at Trinity Terrace. More than the donations, church members enjoyed connecting to their congregation and to one another.
Mission on the Move in 2020
Due to COVID-19, Mission on the Move will look different this year. We are inviting all to join in this unique opportunity to Love One Another through service from our homes. The church will provide a Mission on the Move yard sign for your home, a collection container for donations, paper lunch bags with decorative stickers, chalk, a daily devotion booklet, and online videos. The weekend concludes on Sunday evening with a "stay in your car" drop-off of collected items and lunches at the church.
Our 3 Main Goals/Projects:
a

food (tuna packets and jars of peanut butter) and bottled water drive at your home to benefit neighbors experiencing homelessness at Community Crossroads and DRC Solutions
preparing lunch to-go meals for the Presbyterian Night Shelter
sidewalk art project on the Texas Street sidewalk at First Presbyterian (by signing up for social distancing time slots throughout the weekend) and/or decorating your ow

n sidewalk at home
More About Our 2020 Partner Agencies
Presbyterian Night Shelter
First Presbyterian, along with two other Presbyterian congregations, founded the Presbyterian Night Shelter in 1984. The mission of PNS is to offer emergency shelter services as well as comprehensive individual case management and housing assistance, and employment services, with the goal of ending homelessness and positively impacting the Tarrant County community. During COVID-19 and the renovation on the new Karl B. Travis Men's Center, PNS is requesting assistance with 500 breakfast and 500 lunch to-go bags each day. Usually, church members can drop off their completed bags on Thursday mornings between 9:30-10 a.m. at the Great Hall. For Mission on the Move, we will assemble lunch to-go bags with non-perishable items and drop them off at the church on Sunday evening.
Community Crossroads
Community Crossroads is First Presbyterian Church's mission outreach center in Fort Worth's near South neighborhood. Located at 1516 Hemphill, the building houses Worship on Wednesdays, the church's First HAND Food and Clothing ministry, Formula and Diapers ministry, the Salt & Light Dental Clinic, the Listening Post, and English as a Second Language. During COVID-19, we offer a hot meal to-go twice a week, sack lunches three times a week, and groceries twice a week.
DRC Solutions (Day Resource Center)
The mission of the DRC is to provide respectful, responsible, and effective community-based solutions to help individuals and families emerge from homelessness as productive, healthy people. One program they help lead is the 2020 Bottled Water Drive. The DRC, in conjunction with When We Love, operates a hydration station at The Transfer Center every summer, distributing cold bottles of water to anyone who needs them. Hundreds of people stop by every day to receive life-saving refreshment.
Click for a full list of FPC Community Partners
A Little More on the History of Mission on the Move
Mission on the Move has become a key part of summer programming at First Presbyterian Church over the last few years. Because connection and service to the community is at the very heart of the congregation's ministry, this event has played an important role in giving children and youth first hand experience with FPC's community partners. The vision for hands-on mission began as a summer program that invited children and adults to experience volunteering in a variety of agencies that work with those experiencing homelessness and hunger. As time passed, the event has changed into a week-long experience for children in 4th through 8th grades where they are very literally 'on the move' each day experiencing tough issues such as poverty, hunger, homelessness, and global waste, just to name a few. Mission on the Move takes advantage of the local, national, and global partners in which First Pres is already in relationship, which helps connect some of our younger members with the larger mission outlets of the congregation. Our hope is that Mission on the Move serves as a foundational introduction to who we are as a people of faith at First Presbyterian Church: Inspiring Disciples…Engaging the World.
Check out this 2018 article from the Presbyterian Mission Agency on Mission on the Move!